Schlepp Goes to Carnivale
Much to my surprise, here I am in Europe at Carnivale time. Debbie, Karl, and I had a Saturday morning in Bratislava and then another week of work with the inspectors. Then with the inspectors safely in Baghdad, we took the train to Venice. This time we only had Saturday and Sunday to explore the festival, but we made the most of it. Click on the link above to see the latest pictures from this adventure.
Venice 2000
Schlepp has been to Vienna 15 times to work on the problem of Saddam and his big bad bomb. Most of the time we just stay in town, working every day and most every evening. But once the people we work with at the UN and the IAEA had arranged to spend a weekend in Italy. The trip would take us to Venice in early March, which is the beginning of Lent. And in many parts of the world Lent is a period of fasting. That means they eat a lot right before Lent. Some places call it Fat Tuesday (because the first day of Lent is Ash Wednesday) and others know it as Mardi Gras. But in Venice, it is called Carnivale, the biggest party all year.

To get to Venice from Vienna meant taking a night train around the eastern edge of the Alps. Here is a picture of Schlepp in the compartment of the train. There are two bunkbeds that fold out of the wall, a big window, and a small sink. In the early morning just before we arrived in Venice, the sink was covered with a tray for breakfast.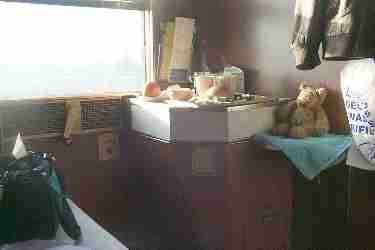 Here we are on the balcony of our hotel. Behind us is the famous Rialto bridge and one of the canals of Venice.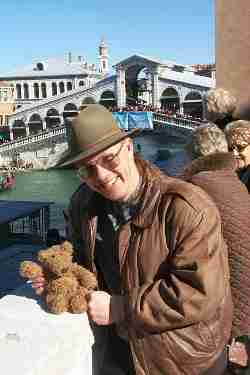 Here Debbie tries on one of the famous Venitian carnival mask. The crowd was amazing.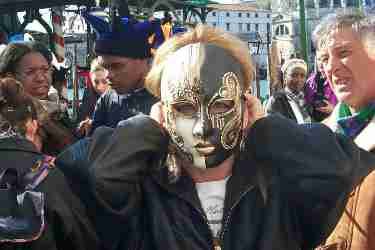 Here is an example of one of the incredible costumes that people wear during Carnivale.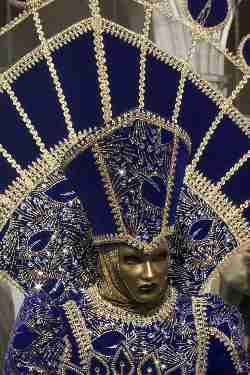 This is our hotel room. It was very large, especially after the tiny rooms at Hotel am Stephansplatz in Vienna.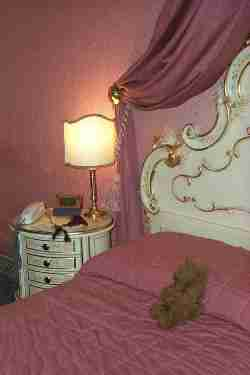 This is the Lion of Saint Mark. He has wings and is the guardian of Venice. Although he looks large and fierce, he was actually quite friendly. As you can see we became close friends.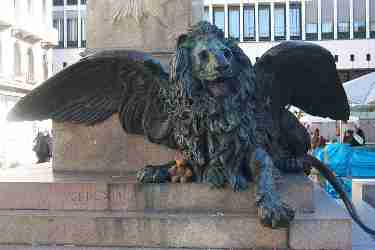 Here I am on the Grand Cannal with the incredible city of Venice all around me.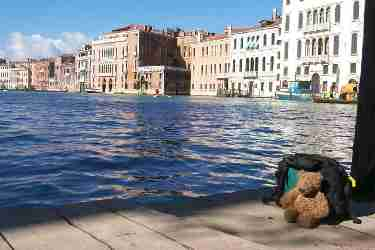 Here I am on a boat called a Mahogany because of the beautiful wook they use to build it. Behind me is the Grand Canal and several gondolas, the famous rowing boats of Venice. We took one of these boats to the nearby island of Murano, which is famous for its glassworks.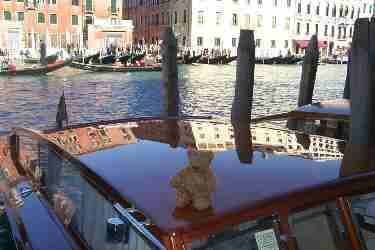 Here I am with Debbie as we shop for glass at the Murano glass factory. On the shelves behind us, there is probably $10,000 worth of glass.