The Hofburg Palace
The first time I got to see the Hofburg Palace, it was a cold night in November. Its a beautiful set of buildings and as you walk down the street, you can see its gleaming white walls lit up.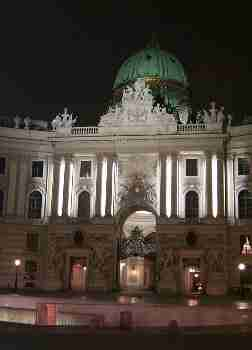 Inside the archway you can look up into the inside of the dome. Sometimes street muscians play their instruments or sing here. The sound echoes and fills the air.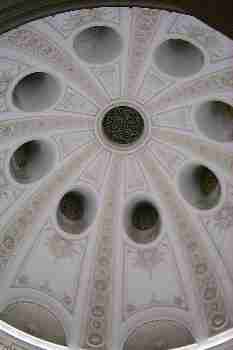 And there are beautiful statues carved into the walls there. They depict famous scenes from mythology. I think this one is Hercules and Athena.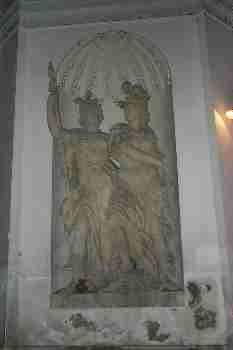 This is a close up showing me with the statues. Remember, I'm only 7 inches tall, so you can imagine how big these statues are.