More of Travel Schlepp's Adventures in England
Gittisham was a tiny village and we stayed in a beautiful old house outside of town. We explored the nearby seacoast and saw wonderful buildings and gardens.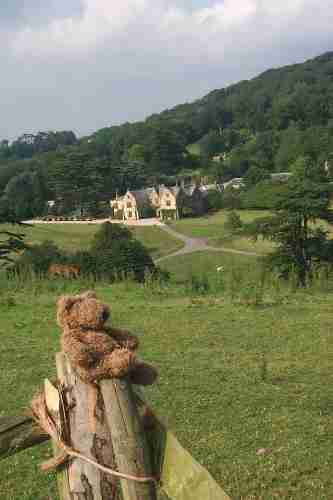 The hills around Gittisham have great views and horses graze on the tender grass.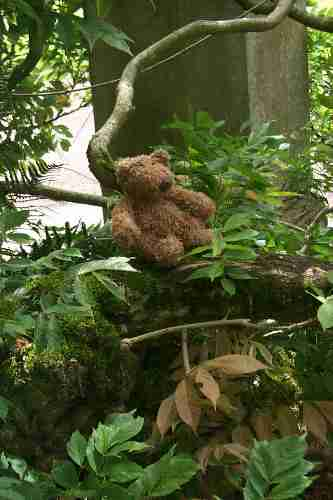 This is the oldest Wisteria in England at Bicton Gardens. It was brought here from China on a sailing ship in the 1800s. But even an English garden can have a dark side.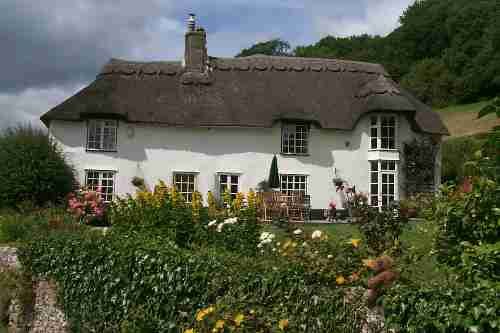 Can you find me in this picture? This house near the seacoast had a thatched roof made of special reeds.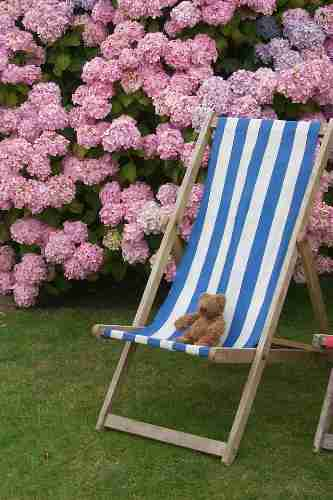 In Salcombe Regis, a small coastal town, we found a wonderful garden dedicated to English soldiers who died in World War II. Here I rest beside a huge hydrangia.