Christmas in New Mexico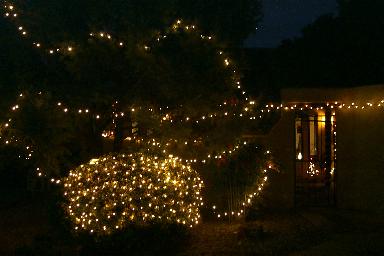 Christmas lights on Schlepp's house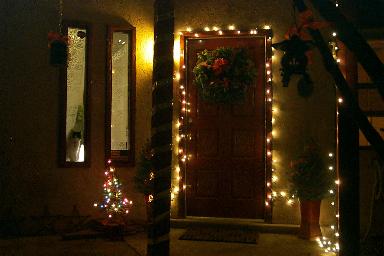 Schlepp's doorway with Bella looking out the window. You can see Walter's wreath on the door.

This is closeup of Walter on his wreath. Its his only job because he's a special Austrian Wreath Bear.
But as part of the Bear's Home Front Battalion, he's on the front line this year, guarding the house.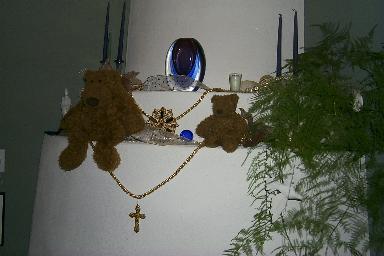 Here are the Schlepp's on the fireplace mantel.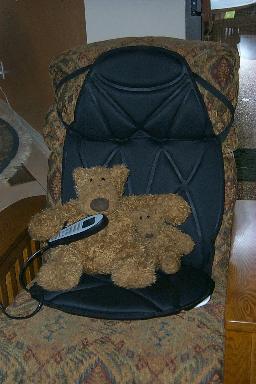 Here the Schlepps try out Caro's new massage chair.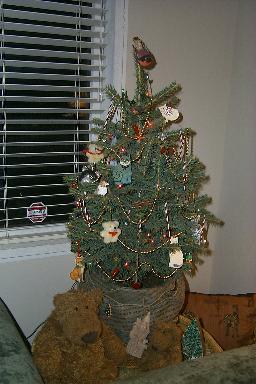 This is the Schlepp's little, live Christmas tree.